Hello minna , I decided to continue our 40 anime list this time with comedy genre . So please enjoy ~
1.Hataraku Maou-sama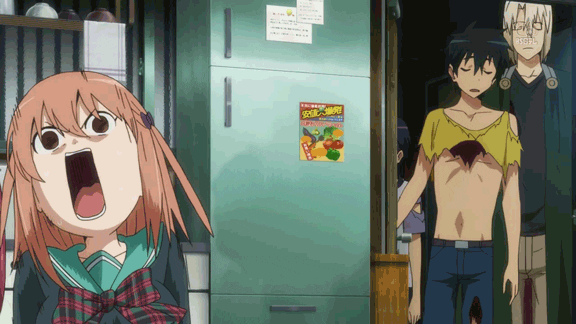 Have you ever imagined a Demon Lord working at McDonalds ? Neither have I.
2.Chuunibyou demo Koi ga Shitai!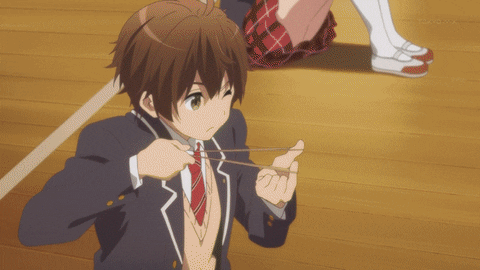 Delusions can give you a better childhood … or maybe even a girlfriend
3.Sakurasou no Pet na Kanojo
Those elementary panties … are always … missing.
4.Zero No Tsukaima
Poor Saito … even if he comes back he still gets his ass kicked by his tsundere waifu.
5.Lucky Star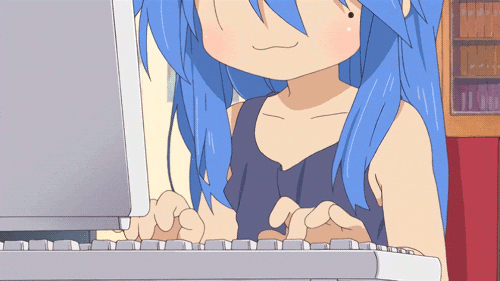 "When you learn something from Tsukasa, it feels like you've really failed."
6.Baka to Test to Shoukanjuu
Hideyoshi`s gender will always remain a mistery
7.Kore wa zombie desu Ka?
Sarasvati love for Aikawa`s ass will be eternal!
8.Ansatsu Kyoshitsu
Koro sensei is my role model .
9.Great Teacher Onizuka
A teacher being a former gang leader , how are they gonna cope with it?
10.Full Metal Panic
Every school life problem has a military solution
11.Danshi Koukousei no Nichijou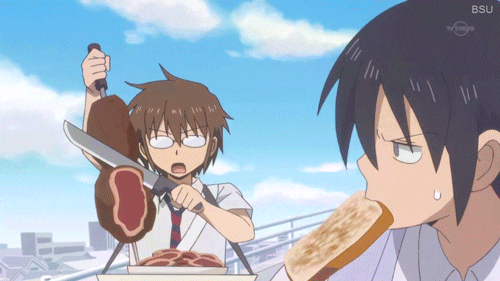 "I suppose if we couldn't laugh at the things that don't make sense, we couldn't react to a lot of life."
12.Nichijou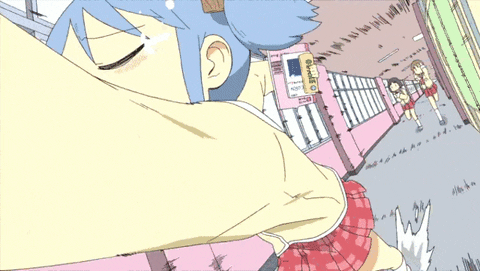 If I'm getting in trouble no matter what I do, I may as well make a grand frontal assault and fight to my last breath.
13.Blood Lad
A vampire who cares more about anime than sucking blood . Who would`ve thought about that?Japan continues to impress.
14.Sora No Otoshimono
s.
Tomoki pervertness might surpass common sense.
15. Seitokai Yakuindomo
Those pervert jokes really cracked me up
16.Beelzebub
A deinquent raising a future demon lord, nothing can go wrong!~
17.Kono Subarashii Sekai ni Shukufuku wo!
They see her panty rollin, they lovin it!~
18.Amagi Brilliant Park
Those fights against Bonta-kun
19.Working
A main character has the same voice actor with Izaya from Durarara, it must be good…right?
20.Shaman King
Bakana !
Banana!
21.Bokura Wa Minna Kawaisou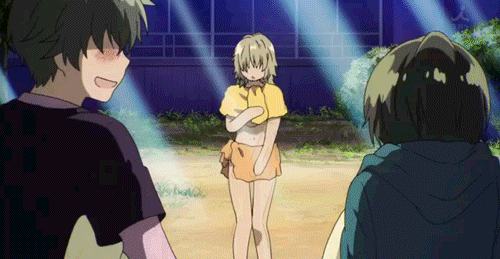 Poor Mayumi, she is so unlucky with men.Flash your waifu awaits you!~ (Flash's input:Wait what?)
22.Sakamoto Desu Ga
What can I say?He is perfect in anything he does…
23.Dagashi kashi
Sweets , sweets and ….. more sweets
24.Hayate No Gotoku
From a poor guy to a butler of a rich girl who loves you.Why can`t this happen to me in real life?
25.Mikakunin no Shinkoukei
Cute waifus ~ Flash
26.Non no Biyori
"Rabbit pen, rabbit pen~♪ let's take care of the chickens~♪ Let's take care of the rabbits~♪ Let's groom them nice and pretty~♪ Then put it all together and… Dynamite!"
27.Danna ga Nani wo Itteiru ka Wakaranai Ken
If you ever find a wife that will tolerate everything wrong with you…just marry her .
28.Gugure Kokkuri-san
You summoned me by yourself.I guess you wish to be haunted.
29.Denpa Kyoushi
An otaku teacher who hates boring classes, I wish I had one too…
30.Kill me Baby
A beautiful friendship between a normal school girl and an assassin.
Did you enjoy our list?Do you have other suggestions?Comment them below!~